Project Management for
Product Teams
Product teams needs to have a shared and common vision to ensure they are designing products they love as well as they users will love. Winio helps product teams create product roadmaps, collaborate on product launches and share user feedback with everyone.
Get your team onboard!
Product Roadmap
Product roadmaps are crucial to keep everyone aligned with the direction your product will take, set-up high level goals, and provide steps to achieve them to optimize engagement and retention of your products.
Roadmapping in Winio is simple, provide a view of progress, allows document backlog and prioritize work to rolling out features smoothly.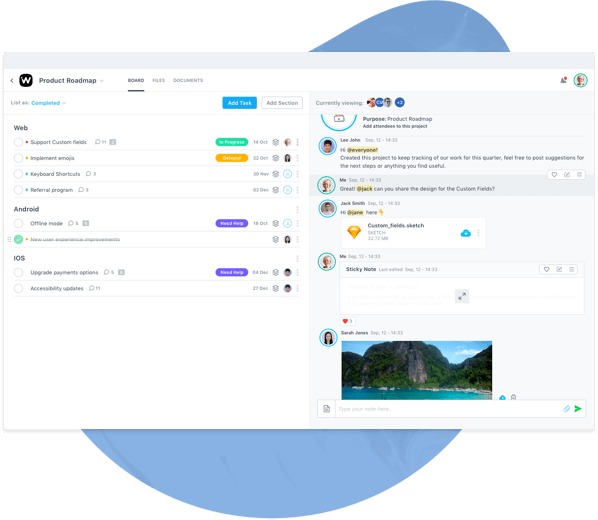 Product launches
Getting ready to go to market is stressful and crazy but also an exciting time. To make sure everything goes well everyone should be on same page, so your product will become even more valuable for existing user base and open an opportunity window to reach more people.
Launching with Winio enable the coordination of cross-functional efforts across engineering, marketing and customer support to make sure your launch is a success.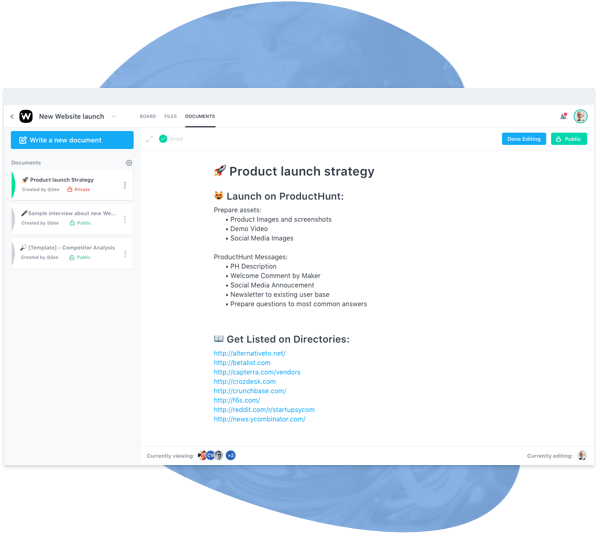 User Feedback
Your launch was a tremendous success, you reach a broader audience and your existing user base love the new features. Now you are gathering feedback from many sources to keep improving your product.
Winio let's you centralize feedback to discover patterns and trends, make decisions, and iterate faster to deliver a better product that fits perfectly in your users needs.