Project Management for
Marketing Teams
Sharing information and communicating about content production, campaign management or product branding it's crucial for your marketing team. Have your team synced as your brand evolve is the key to ensure everyone has a common vision to make your brand shine.
Get your team onboard!
Editorial Calendar
Editorial calendars are perfect to get everyone involved in content production, whether you want to publish more content, the same amount or even less. But as with most things, the hardest part is getting started.
Winio helps your team to keep track of every step of your editorial calendar, from idea to publication with a clear view of progress and schedule. This kind of transparency will stop you to struggle with consistency and always hit the deadlines.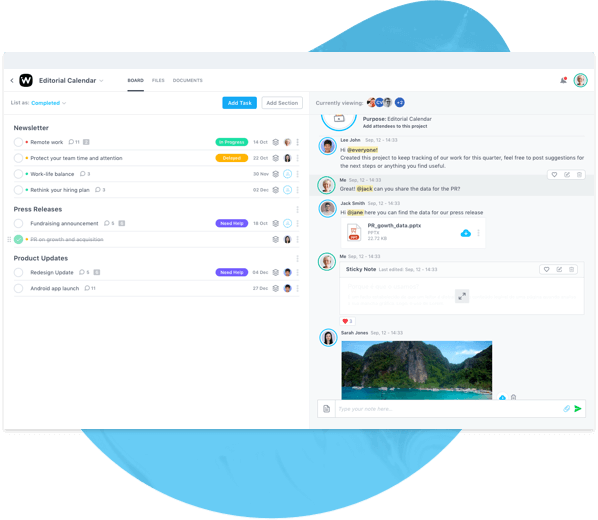 Campaign Management
Probably you are running countless marketing campaigns on several platforms, with all the planning, execution, tracking and analysis of those initiatives it's very easy to lose control, miss deadlines or have duplicate jobs.
You can use winio to collaborate on next steps, let everyone know who's responsible for what and when, and share results with your teammates.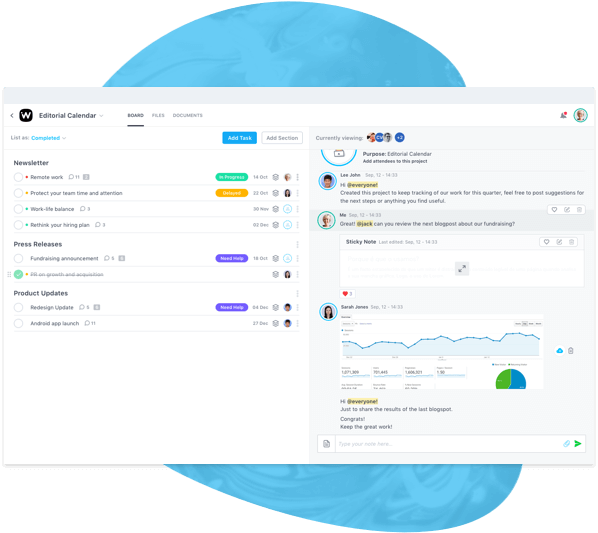 Brand Assets
Doesn't matter if you are a big company or a small startup, having a corporate identity is crucial for every company, but static brand guidelines suck, you'll send them over email and when anything change re-send the same file to everyone again, to overwrite them — hopefully.
Share your brand guidelines through Winio to keep all assets updated and easily accessible to everyone to make your brand shine.