Project Management for
Development Teams
High-performance development teams work closely with product and design teams to build a common vision, keep iterate on the product to deliver something genuinely useful. Winio encourages that collaboration by making extremely easy to share information, make tasks actionable to never miss a deadline.
Get your team onboard!
Tech Specs
Manage tech specs in a growing development team could be challenging especially when in a project with lots of moving parts. Manage services deprecations, outdated tech specs or even requests when announcing that your team in working on a new feature could be a pain.
With Winio your development teams can work in sync with other teams involved to ensure everything is up-to-date and never miss a deadline.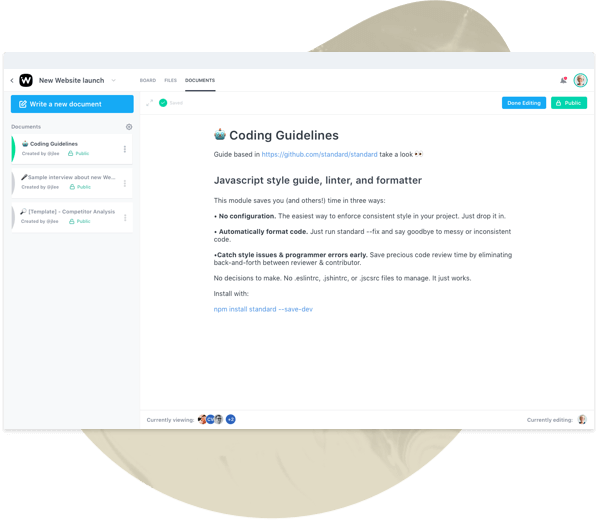 >
Onboarding new hire
Onboarding a new member to your development team it's hard, usually the projects have a lot of moving parts, piles of specs and sometimes they need to adapt to your team rhythm and work paradigm. Most developers want to start coding as soon as they can, so make sure everything is in place to make the onboard pleasant for the new member.
Winio helps you share all the information new teammates need to start perform real work, from tech specs to HR and finance documents are easily accessible.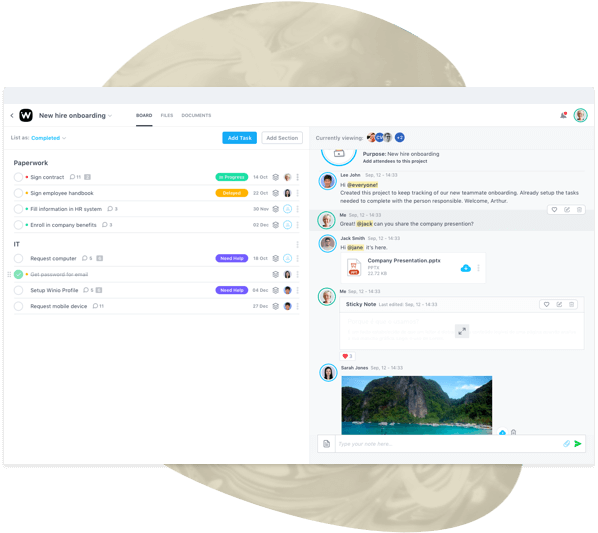 Meetings
Your team meeting should be the time where everyone talks about what bugging their work, anything that happened in last week which slowed down their work or thing they would like to change in future. Long hours meeting can damage your dev team morale by distracting from the work they love.
Winio helps every teammate to achieve a state of deep work: a continuous, focused, uninterrupted time period of meaningful work.